Admission Arrangements
We are absolutely delighted that you are considering Woodside Junior School as the school for your child. If you have not yet visited our school, please contact our school office on 01494 725 897 to arrange for a tour. We also hold a regular 'Open Days' during the autumn term.
Our Published Admissions Number for starting school in Year 3 is 60 school places.
Woodside Junior School's DfE number is 8252143.
Woodside Junior School catchment area: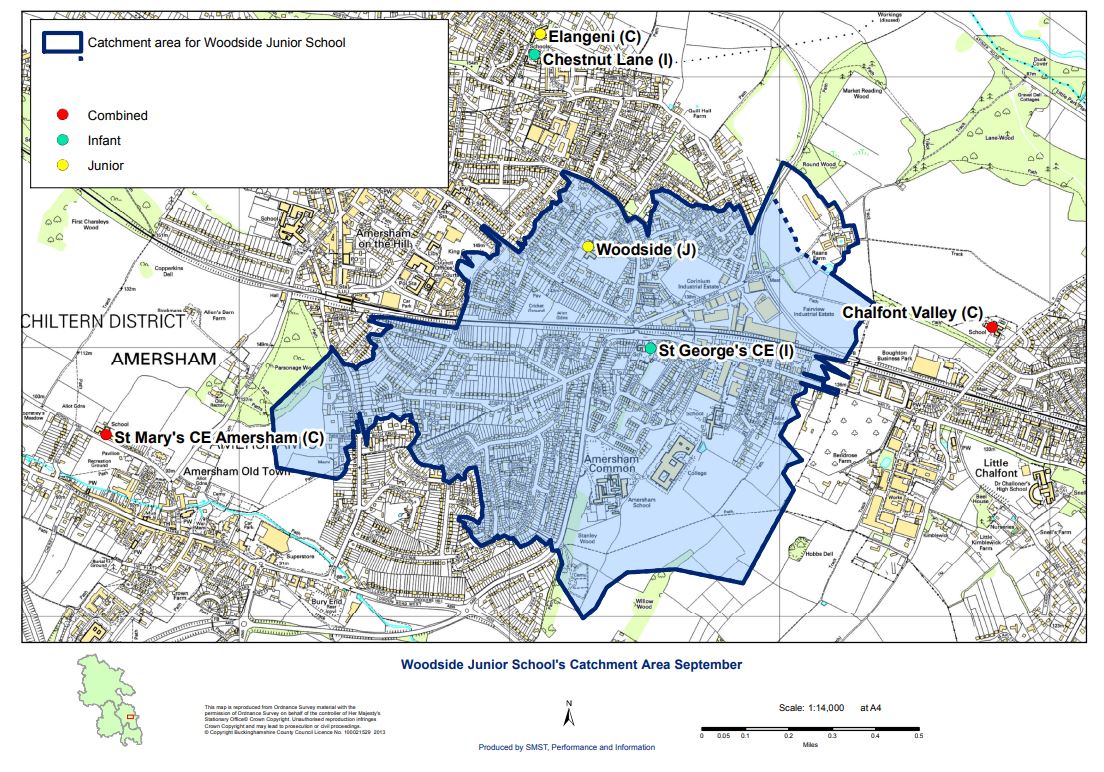 Buckinghamshire Council manage our admissions and places at the school can only be obtained through the Admissions Department. They also hold our waiting lists for each year group, so will be able to advise you on any places as they become available for in-year transfers. Buckinghamshire County Council follows the admissions arrangements, as detailed in the school's Admission Policy.
https:// https://www.buckscc.gov.uk/apply-for-a-school-place/
When a primary school is over-subscribed, i.e. more children wish to attend that school than there are vacant places; the criteria listed in the admissions policy are used to allocate places up to the Intended Admission Number.
If you would like your child to attend Woodside Junior School, please follow the links below for more information.
Buckinghamshire County Council website links are as follows.

Notes for Parents and Guardians on Admission Appeals
You can make an appeal if you have applied for a place at Woodside Junior School and the place has been refused.
Appeals are managed by the Buckinghamshire County Council. Buckinghamshire County Council uses an independent panel to hear appeals and they consider the evidence from the parent/carers and the school to reach a judgement.
You can:
appeal for any school which you have applied for and been refused
make an appeal as soon as your application for a school place is refused
For each school you appeal for, you must complete a separate appeal form. There will be a separate appeal for each school.
You cannot make two appeals for the same school in the same academic year.
Please refer to Buckinghamshire County Council link, where you can find more information regarding the appeal process.
Link to our Admission Arrangements/Policy