Club Hour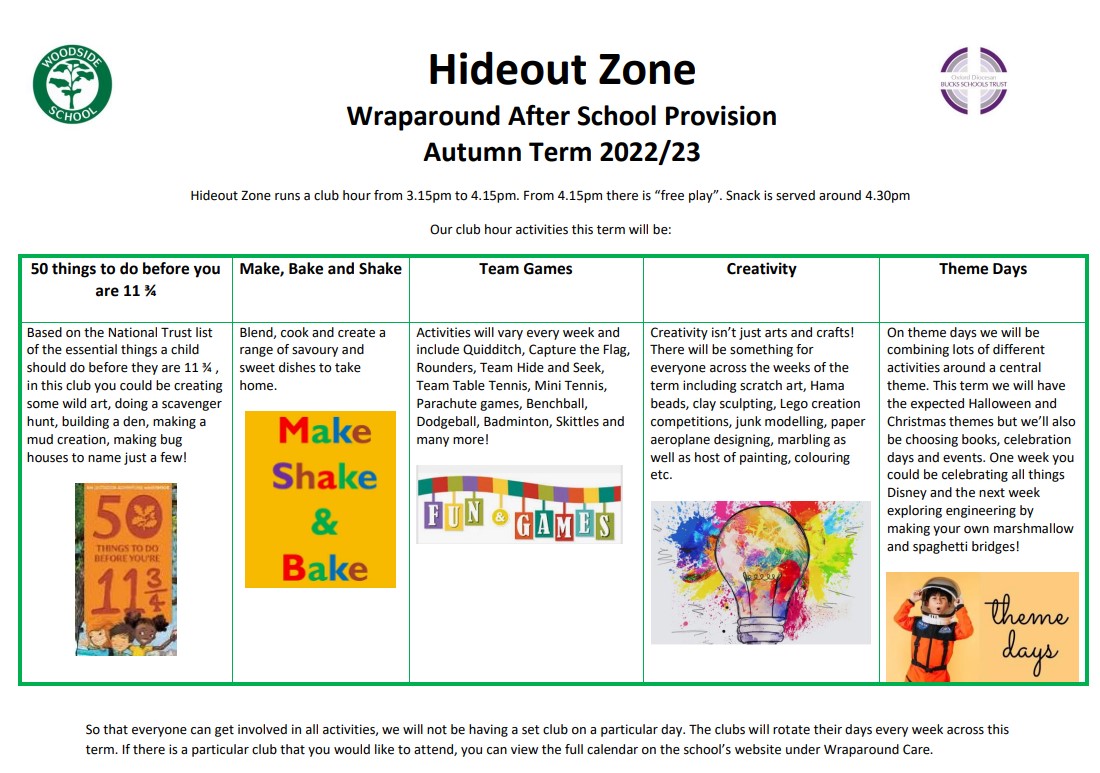 This year we will not have set days for each activity so that children can experience all the various "club hours". Please click here to see our planning schedule if there are particular activities that your child would like to attend.
In Make, Bake and Shake this term the children will be cooking the following recipes:
Please let the Hideout Zone staff know via the school office if you have any concerns regarding any of the ingredients.